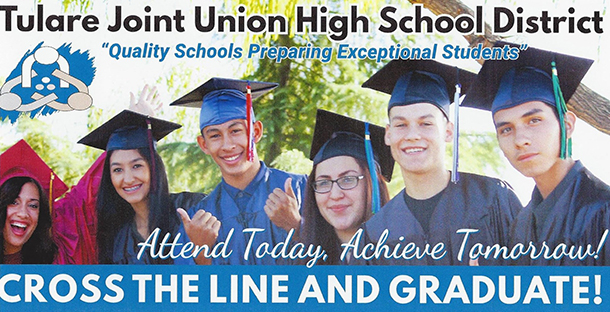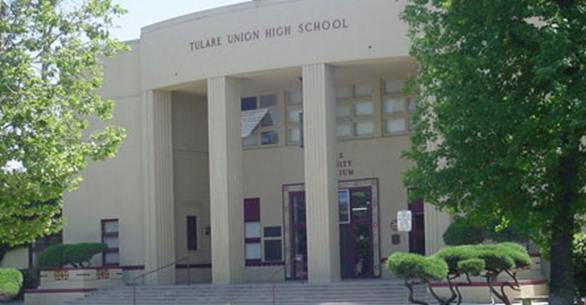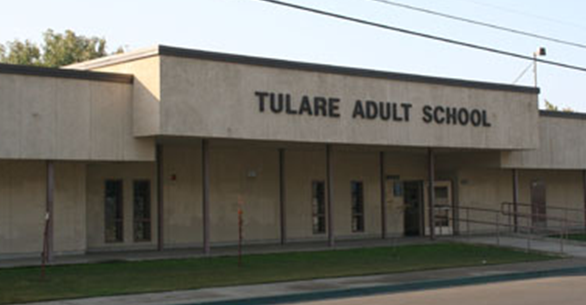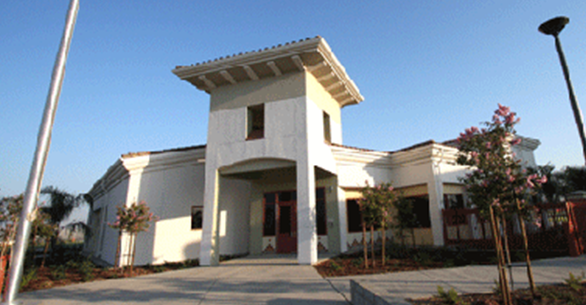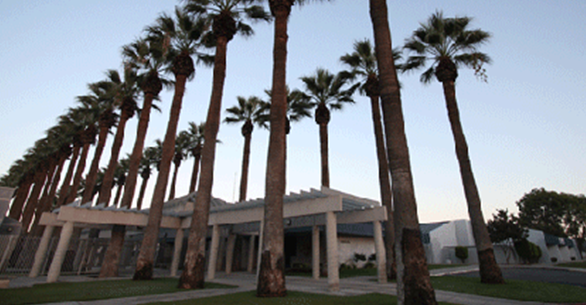 Welcome To tJUHSD
Message from our Superintendent
Dear TJUHSD Families,
Thank you again to our students and families for your patience as we navigate through the COVID-19 pandemic. During the past two years, we worked to create a healthy and safe environment for our students and staff. This included making adjustments to our procedures and practices as mandates were updated by our state. The statewide school indoor mask mandate will expire for all students, regardless of vaccination status, at the end of the day on Friday, March 11. Starting Monday, March 14, masks will no longer be required in indoor educational settings. Even though masks are no longer required, they are highly recommended, and we respect the choice of our students, parents, and staff.
TJUHSD is committed to providing opportunities to our students in a healthy and safe environment. This includes a full return to sports. Much like our fall sports season, we have many successes to celebrate in our winter sports. Multiple teams won league championships, and the following teams made it to the playoffs: TW and MO Boys Basketball; MO Girls Basketball; TU, TW, and MO Girls Soccer; and TW and MO Boys Soccer. Congratulations also to our competitive cheer teams and Tulare Union student, Jadon (JC) Cordova, for making it to the CIF State Wrestling Championships in the 160 lb. weight class.
Beyond sports, our students were also recognized for their achievements in performing arts, agriculture, Future Business Leaders of America (FBLA) competitions, AVID, and Character Counts! Eight of our Mission Oak AVID students were awarded the prestigious Vanguard University Presidential Scholars Award. According to Vanguard, this is the highest number of students from a single high school to receive this $100,000 scholarship. Mission Oak also had multiple FBLA students receive awards in various events at the Central Section Leadership Conference and qualify for the State Leadership Conference in Ontario, to be held in April. Congratulations also to Carter Mendes, a Tulare Western student, who will be highlighted in a television segment through KSEE 24 for his character. Tulare Union students were also recently recognized for their participation in this year's Voice of Democracy Speech Contest. Ewan McLean placed fourth in the contest and received a $1,000 check. Senior Jacqueline Amador Garcia and freshman Noeliah Zavala also placed. This year's theme was "America: Where Do We Go From Here?" Our FFA teams also continue to excel in speaking contests and in the following areas: ag mechanics, vet science, BIG, cooperative marketing, grapevine pruning, and citrus judging. Additionally, one of our TW students, Sophia Gomes, was elected as a regional officer, and MO student Frankie Fernandes was awarded the $10,000 EM Tharp Scholarship.
Our Cultural History class at Mission Oak has been working on a class project focused on the Japanese-American internment camp at the Tulare County Fairgrounds in 1942. Through the sharing of the students' presentations on social media, the class was able to capture the attention of the Tulare Fairgrounds CEO Dena Rizzardo and actor George Takei. This has resulted in Ms. Rizzardo forming a partnership with the class and proposing a monument to be constructed at the Tulare Fairgrounds. This proposal will be placed on the fair board's April agenda as an action item. Congratulations to Mission Oak's Cultural History class.
With regards to our facilities, we continue to work on the design of the Mission Oak Aquatics Complex and CTE building. The presentation, Mission Oak High School Aquatic Complex, includes a QR code that will allow you to visualize the aquatics complex from the pool deck. Shortly, we will also have a similar presentation for our CTE building. Please make sure to check the facilities page on our website for updates.
Just a reminder that the nine-week grading period ends on March 18. It is important for our students to make sure they take advantage of all the support we have available. Each of our sites offers multiple tutoring opportunities for our students. Please reach out to our staff for more information regarding these opportunities. Also, we will once again offer summer school this year, and for the first time this summer, students will be able to take fully-online classes for advancement. The summer school application is available now.
Lastly, if you are looking for something to do the next couple of weekends and a way to support our students, then please make sure to buy tickets to Tulare Western's drama performance, Once Upon a Mattress. Spring semester performances started with Mission Oak's Willy Wonka. It is evident that our students are extremely talented! Please stay tuned for information on Tulare Union's drama performance.
Please see our TJUHSD Newsletter.
Sincerely,
Lucy Van Scyoc
Dr. Lucy Van Scyoc
TJUHSD Superintendent