Career Technical Education (CTE)
Career Technical Education, also referred to as CTE, is a multi-year sequence of courses that integrates core academic knowledge with technical and occupational knowledge to provide students with a pathway to post-secondary education and careers.
TJUHSD will take steps to assure that the lack of English will not be a barrier to admission and participation in district programs.
Career Technical Education can give your child what's needed to succeed in life: technical skills, academic skills, and employability skills. In fact, college-bound students can get job experiences to help them define their career plans, identify an appropriate course of study, and help pay for tuition.
In California, CTE is made up of 15 career pathways:
Agriculture and Natural Resources

Agricultural Business
Agricultural Mechanics
Agriscience
Animal Science
Ornamental Horticulture
Plan & Soil Science

Arts, Media & Entertainment

Design, Visual & Media Arts
Performing Arts
Production & Managerial
Arts

Building & Construction Trades

Cabinetry, Millwork, & Woodworking
Mechanical Systems Installation and Repair

Business & Finance

Business Management
Financial Services

Education, Child Development & Family Services

Child Development
Education

Energy, Environment & Utilities

Engineering & Architecture

Architectural Design
Engineering Design

Fashion & Interior Design

Fashion Design & Merchandising

Health Science & Medical Technology

Biotechnology
Patient Care

Hospitality, Tourism & Recreation

Food Service & Hospitality

Information & Communication Technologies
Manufacturing & Product Design
Marketing, Sales & Services

Public Services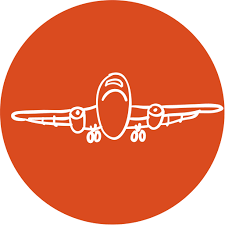 Transportation
System Diagnostics, Service & Repair
The Tulare Joint Union High School District offers opportunities in each of the career pathways except in Energy, Environment and Utilities.
Vision
Our students will acquire relevant skills and knowledge through meaningful learning opportunities to empower them to productively contribute to an ever-changing community. We are committed to providing a safe and supportive environment that promotes academic and emotional growth.
College and Career Readiness means students are:
Ready to enter college and do college-level coursework without remediation
Ready for entry-level careers that offer the opportunity for advancement
Our Mission
Our mission is to empower all students to graduate with college, career, and life-readiness skills.
Vision for Student Learning and Instruction
The ability to independently think critically, to organize and analyze information, to make sound decisions, and to solve complex problems
The ability to work independently and collaboratively with students and adults and to demonstrate appropriate character as well as cultural and social awareness
The ability to effectively communicate with a diverse population through multiple modalities, including verbal, non-verbal, listening, and writing while utilizing up-to-date technology
The ability to use creativity and imagination in developing innovative solutions applicable to an evolving society
The non-cognitive skills of self-efficacy, self-advocacy, self-regulation, academic motivation, and grit
The ability to set short and long-term goals; adapt to change; persist; and demonstrate social, cultural, and civic responsibility
The understanding that there are multiple pathways to success and the knowledge of how to navigate the post-secondary institutions', as well as career and industry processes
Vision for Learning
In order to be college and career-ready, every student engages in meaningful work every day.
Our instruction consists of:
Actively engaging all students in critical thinking, academic discussions, and problem-solving through rigorous, relevant, and meaningful curriculum.
Professionals collaborating and utilizing data from formative and summative assessments to drive instructional decisions.
Enhancing student learning through building relationships and using tools such as technology and research-based instructional strategies.